Blog by slave4CBT
Mz. Devon is the real deal. Haven't even talked to her yet, and through email got me tributing like a maniac and roped into her lair! Wallet hurting, cock and balls well think you can see how they're doing below!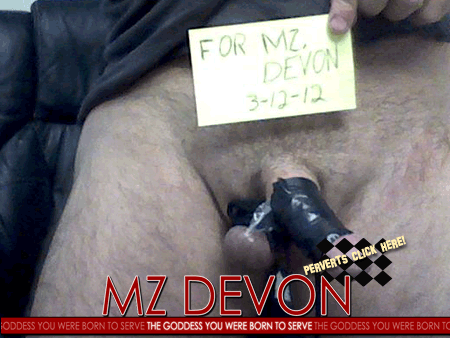 Look forward to her pulling my strings again and again in the future! She is so in control and so hot! Never been so sucked in and more intrigued and willing!
———- Revision
So now I've had the pleasure to have my first conversation with this amazing woman! What a voice to go along with the mind! Told her I was down to my last $3.19 until Thursday! She sent a pay per email for that amount too! Can't wait for my next assignment! Damn, I want to please this woman!