Blog by serve elite
i've known of Goddess Devon for some time. She's a legend, A-list, incredible, amazing, untouchable, perfect in every way. No news to the people reading this. i never thought in a million years i would actually get to interact with Her. i'm not wealthy (moreso the case now than earlier today), have no real skills, and really nothing to offer such an exquisite Goddess among mortals.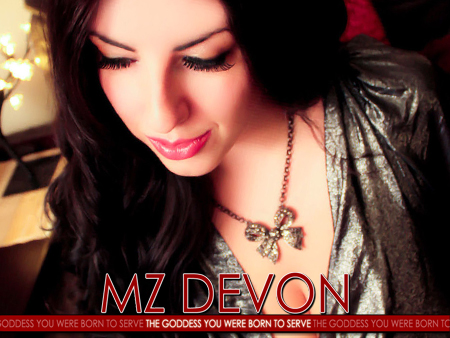 i purchased a couple videos of Goddess. Damn is She beautiful. Then my otherwise very uninteresting life changed forever. An email! From Mz Devon!? To….me?!?!? My heart began racing, I had a hard time using the mouse and typing thanks to shaking hands, a knot came in my chest, a bulge in my pants. i felt like i was about to pass out. She actually took a few moments from Her glorious existence, and emailed me…She emailed me….must be a dream. But it was not. What entailed is without question the most exhilarating sequence i have ever experienced. in a short period of time, i reloaded niteflirt 4 times to the point of maxing my credit card (ten more dollars, please!), and have since been strategizing to sell things, quit school, take another job, ANYTHING, to give more. i have an opportunity to impact the life of Mz Devon! Of course in a pathetically insignificant way…my saving up for years is probably Her tip for lunch…as it should be, She's perfect, She deserves the world, and now i get to be a tiny tiny part of that greatness.
When my account was just about empty, credit card maxed, etc, i sent Goddess the remaining balance, which was a very small tribute. i was sure she would toss me aside. i felt nauseated. Thankfully, Goddess generously provided me another opportunity. man, I better not screw this up. As I reflected on this thought, i realized it took Goddess literally a few hours to completely take control of me. i went from perusing a niteflirt aimlessly to spending every minute thinking about how to send her more money.
There's a reason She's THE Goddess and i'm a sub. All i can think about is doing more, doing better, getting some acknowledgement i put a smile on Her face. This is absolutely the best day of my life. i have a feeling my credit card will rarely have any room on it, and i'll probably do things i would never have wanted to or thought i'd do…and I LOVE IT. Thank You Goddess!