Blog by subjames
Its 530pm UK time. Sitting, waiting, for Mz Devon to come back from the gym, in the dear hope that I will get a chance to chat to her properly for the first time. On tenderhooks, heart and mind racing, throbbing, so keen to hear her dulcet tones, her charms, experience her cruel seduction and manipulation in the flesh for the first time, so to speak.
But scared. So scared. How much of this can I take, how much can I afford, how much will Mistress dish out, how lenient, how gentle will she be with a newbie like me? And do I get a choice in any of the answers?
I had rushed home from work to report for duty, even tho I knew Mz Devon would be at the gym. Prepared for a wait, to be ignored, hopefully not for too long. But perhaps Mz Devon favours newbies, perhaps she gives them a little bit more time and encouragement, to suck them in to her glorious world, because to my delight she responds quicker than I could have wished for.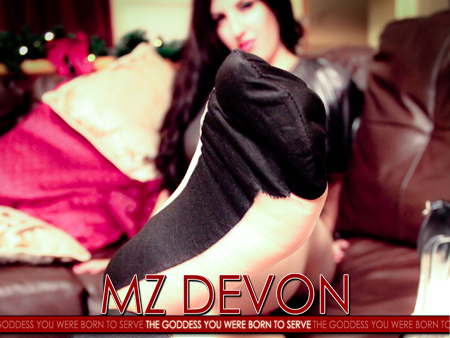 She won't be free for a couple of hours, she will be in touch when she is ready. But that doesn't stop her controlling me from afar. Even whilst Mz Devon is exercising her perfect, beautiful body, toning those gorgeous legs and muscles, she has me scurrying off to write up my 2nd journal entry – she certainly is expert in knowing how to keep her subs totally focused on their Goddess – as if I wasn't totally addicted already …
It has the effect of course of keeping me on edge, dying , drooling for the moment of her return, when she will deign to notice me again, and to further entrap, seduce and manipulate my poor, confused, addled little brain, bid me carry out her whatever is her pleasure.

I was a relatively normal man just two days ago, but with just a few well chosen lines via NF, deliciously entrapping paid-for content series – making me take that first fateful step in 'paying' – and a couple of short, addictive, messenger sessions – in those two short days I'm now waiting like an eager puppy all alone for his Mistress to return home and pat him, give him a treat, or even a punishment, just to notice him, and allow him to gaze adoringly up at her, with his little tail wagging like it's about to fall off, making it oh so plain how much he wants to worship her, lay at her feet, learn any little trick that takes her fancy! Oh, she certainly seems to have stamped her mark of ownership on this little sad puppy, who I think might just be about to jump through any number of hoops for his Mistress – but how high will Mz Devon hold them, will I be able to jump so high, and will I be able to perform to Mz Devon's exacting standards?
Clock is ticking, time will tell. I'm so excited. And so scared.
subjames