Blog by nathan .s.
It's been three-and-a-half weeks since I last spoke with Mz. Devon, and ever since I've been trying my best to keep my mind off her. "Danger!" I kept thinking. But to no avail. Maybe it's the danger that keeps me coming back to her. After the last call she demanded a hefty tribute, and I kept clinging to the fact that I couldn't afford it. But yesterday I broke down and IMed her with some lame excuse. All I received was the cold shoulder. With any other Domme it would have been enough for me to say forget it. But with Mz. Devon, it just made me want to please her. So, foolishly, I spent money I didn't have. And then she asked for more. Which I paid. And then more. And more. $900 gone in brief minutes.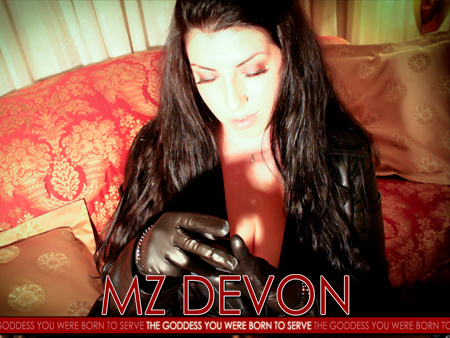 The truth is that I'm a sucker for Mz. Devon. It's not that she's ruining me, it's that she's already ruined me. My mind is wrecked for her and my credit card is wrecked for her.
I don't know how I'm going to pay it off without my wife finding out. All I can think is that I'm really, really stupid. And then I notice that I'm really, really hard.